This past weekend I was treated to a very relaxing weekend in Bodega Bay by my wife for our 1st wedding anniversary. Last year at this time we were in Mendocino and I had taken this photograph "Sunset at Jughandle State Reserve". Although we weren't treated to weather as nice as last year, we were very fortunate to be treated to several wildlife sightings. During our brief weekend trip we crossed paths with a couple species of Pelicans, Egrets, Turkey Vultures, and numerous Harbor Seals.
Photographed below is a Harbor Seal (Phoca vitulina) curiously scanning the beach as it was swimming and feeding in the waves near the mouth of the Russian River.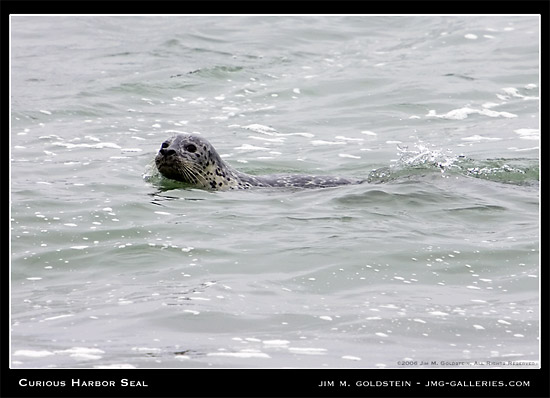 Below a Brown Pelican (Pelecanus occidentalis) extends its wings full span as it takes off and negotiates a strong coastal wind.