It would seem it's official, my "Mobius Arch Pre-Dawn Light" photo won the "People's Choice Award" for Landscapes in the Outdoor Photographer "Vanishing Treasures" photography contest.
Outdoor Photographer Vanishing Treasures Contest Winners Announcement
Thanks to everyone that voted. Every little bit of support means a lot.
For those that have yet to see the image here it is…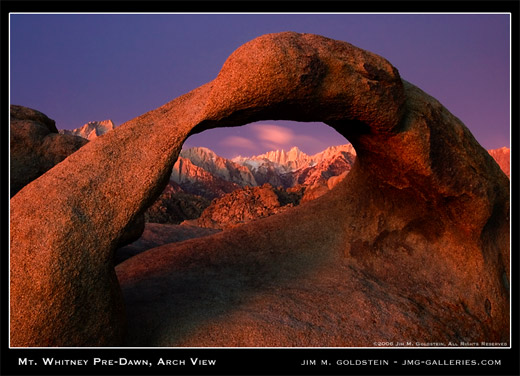 In case you're interested in learning more about this area or what it took to capture this photo check out the second podcast episode EXIF and Beyond: Mobius Arch.
[tags]Mobius, Arch, Mount Whitney, Alabama Hills, Vanishing Treasures, Outdoor Photographer, magazine, people's choice, award, landscape, photo, photography, dawn, sunrise, EXIF and Beyond, podcast[/tags]