The eighth episode of EXIF and Beyond, a video podcast, has been released. Photographing the Wave in the Paria Canyon-Vermillion Cliffs Wilderness of Arizona and Utah is discussed. Learn more about this amazing area and tips to capture great landscape photos.
Download the latest episode:
Landscape Photography: The Wave
For the non-iTune listeners a streaming version of this podcast can be accessed here.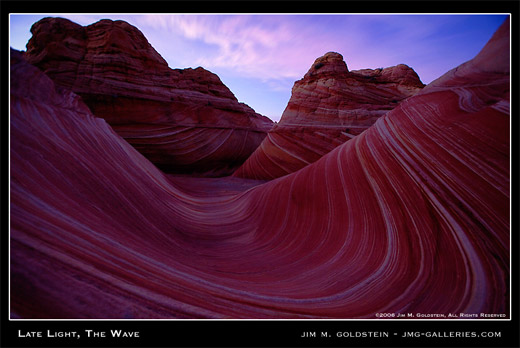 [tags]EXIF and Beyond, podcast, landscape photography, digital photography, The Wave, Wave, Arizona, Utah, Paria Canyon, Vermillion Cliffs Wilderness, photography[/tags]