A couple things happened this past week that got me thinking it might be a good idea to talk about landscape photography and choice of focal length.
1. I read "What's Your Favorite Focal Length?" by Brian Auer
I found the question that Brian posed to be a bid odd and never made a poll selection on his blog entry. The question of what your favorite focal length isn't really relevant, just as asking what is your favorite color to photograph. If curious you can see my full comment in the link above. In short choice of focal length should be determined by your subject and the visual effects/qualities that you would like present in your image.
2. I received an email asking me, "What lens do you use for your landscape photographs?"
Seeing as how the question was quite straight forward, I thought my answer might be worth sharing albeit in a bit more verbose form.
The great thing about landscape photography is that you can creatively take photographs with a variety of lenses and focal lengths. For the sake of this discussion we'll talk in terms of 35mm photography. Each lens, whether fish-eye, ultra-wide or telephoto, have different optical properties that will yield a unique look to your subject.
I don't have a favorite focal length and have learned from experimentation and some reading what effects are produced by which lens type. The results are of course quite subjective. Each lens type has its sweet spot of use, but even still a little experimentation might just reveal something new so there are no hard and fast rules with using a particular lens.
Fish-Eye (15mm)
Fish-eye lenses
are a lot of fun to use with landscapes. They have two unique qualities:
1. They take in a very wide angle of view often 180º
2. They have a very short focal distance allowing you to get with in inches of your subject
The most distinctive visual quality provided by these types of lenses that viewers notice is the distorted perspective, namely barrel distortion. Distortion is something photographers either love or hate. I love distortion and the effect it brings to my photography. For those that don't like the distortion you can use a fish-eye to get the wide field of view and then run 3rd party software applications like Optics Pro Elite v4.5 Software
to remove the distortion.
One of the biggest challenges in using a fish-eye lens is keeping unwanted elements out of your image. This can include people or objects on the periphery of the scene you're photographing. Even your feet can get in the field of view. A lot of people I know often use this lens while laying down. Shooting with this lens is a different experience.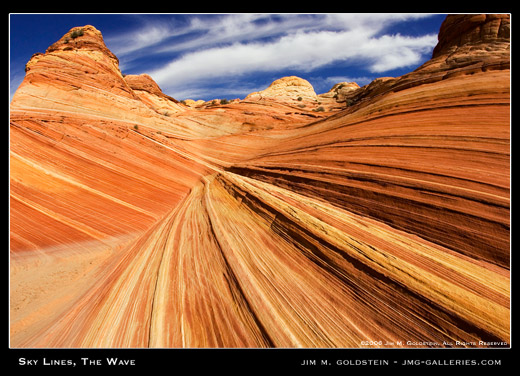 Ultra-Wide Zoom (16mm)
Ultra-wide zoom lenses
lack the strong distortion of a fish-eye lens, but often on the wider end of the focal length spectrum will show some degree of barrel distortion. The focal length of ultra-wide zoom lenses can range from as wide as 10mm to 35mm.
The lens I use is a Canon 16-35mm lens
and it is one of my most frequently used lenses. The longer focal lengths lack distortion while the wider focal lengths provide the distortion that I like.
The downside to ultra-wide lenses are that they do show signs of vignetting. This is most noticeable when using a filter in combination with use at the widest focal lengths. Vignetting appears most visibly with full frame sensor cameras. Cameras that have a magnification factor (non-full frame sensor cameras) often avoid the effects of vignetting as the project image falls outside of the sensors range of detection.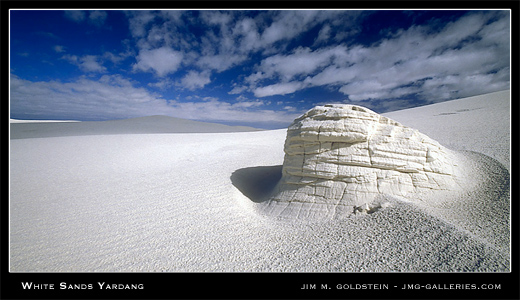 Telephoto (200mm)
It might surprise people to know that some of the best landscape photos can be obtained with longer focal lengths provided by telephoto lenses
. Lenses with longer focal lengths provide a Telephoto Effect that compresses the perceived distance between objects in the foreground and background of an image. This effect can provide a great deal of visual impact.
Telephoto lenses
often range in focal length from 75 to 400mm and depending on the magnification will provide differing degrees of the telephoto effect. These types of lenses provide a great deal of flexibility allowing a photographer to be some distance from their subject. On the downside telephoto lenses require a greater focusing distance keeping photographers from getting too close to their subject in order to avoid out of focus images.
One other impact on images taken with telephoto lenses is the longer focal lengths narrow the depth of field. This requires a more precise placement of focus on your subject that you feel is most important.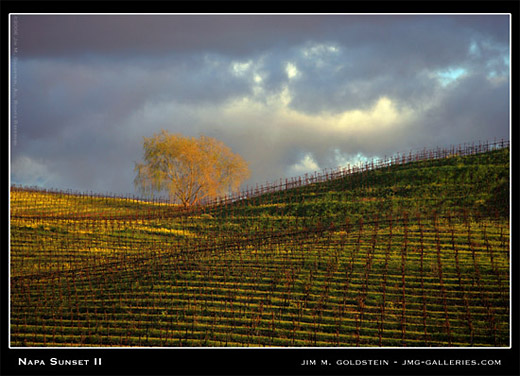 Super-Telephoto (1200mm)
Super-telephoto lenses
range in focal length from 300 to 1200 mm. These types of lenses share similar optical and visual qualities as telephoto lenses albeit more extreme. One additional thing to consider when shooting at such extreme focal lengths is the increased sensitivity to vibration. At extreme focal lengths the slightest movement will be detectable and result in blurred images. The best way to avoid this is to use a tripod, shield your camera/lens setup from wind and use mirror lock-up if your camera has this function.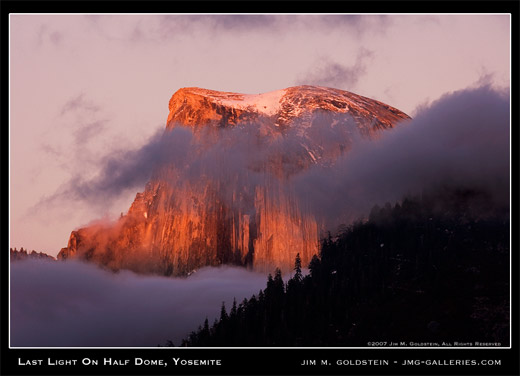 Tilt-Shift (24 mm, 45 mm, 90 mm)
Tilt-shift lenses
are a specialized lenses that allows you to adjust the plane of focus by physically repositioning lens elements. This can result in sharper images and provide a means of gaining greater depth of field at lower f-stops. Unfortunately I don't yet have a tilt-shift lens, but its a lens that I very much want to get.
Another added benefit of tilt-shift lenses is their ability to provide an alternate method of creating panoramic photos. The tilt-shift capabilities allows you to keep your camera in one position while you shift the visible scene across your sensor. In a nutshell its like panning without ever moving your camera. The big bonus with this technique is that there is no introduction of parallax distortion making for a simplified means of capturing and post-processing panoramic photos.
—
That covers the range of focal lengths and lenses I use. I hope the information comes in handy and allows you to expand the range of your photographic work. If I've left anything out that you'd like me to expand on don't hesitate to add your comment to this blog entry or contact me directly.
[tags]landscape, photography, lens, photo, terminology, fish-eye, super-wide, telephoto, super tele-photo, tilt-shift, zoom, question[/tags]