One of the more interesting things I encountered when first starting out with landscape photography, back in the days of film, was staunch resistance by many photographers to take double exposure photographs. These photographers felt that a photograph should represent the scene as the eye saw it with no manipulation. This type of attitude instantly put photographers in one of two camps, pro-double exposure or anti-double exposure. The times have changed, but the philosophical debate on double exposures has yet to subside. Some might say the debate on double exposures has intensified with the advent of digital photography and the ease of editing images in Photoshop.
Mastering the art of film double exposures was and is quite a challenge. To get a double exposure to work and look proper it required a good amount of vision, memory and technical skill. First you'd compose your image leaving room for the subject of your next exposure, evaluate exposure, set your exposure, take the picture, recompose to your next subject, adjust your exposure and take the picture. For additional exposures you'd repeat this cycle. Some cameras would enable photographers to take very elaborate multiple-exposure shots making the process that much more complex. None-the-less in the eyes of purists double exposure photos were just plain blasphemy.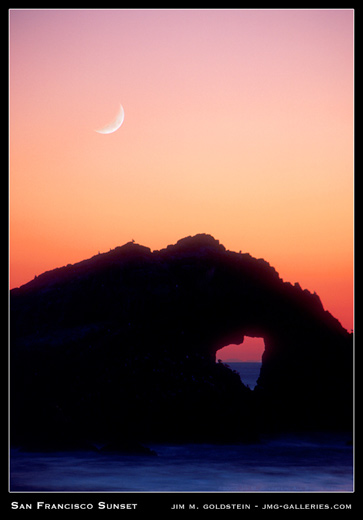 A good old fashioned film double exposure
The ironic thing about purists disregarding double exposures is that the assumption was made that what you get with your camera in the first place is what you might see with your naked eye. Various lenses can introduce a variety of optical distortions. Some might go so far as to then point out that filters don't exactly keep in line with the purist philosophy as they distort a natural scene. In the end though in-camera manipulation was pretty much limited to double exposures and the use of filters in the days of film.
Enter digital photography and digital editing…
As digital has become more mainstream, more and more scrutiny is given to photographs. Photography viewers are a little wiser to the ways of the world and often don't take what they're viewing at face value. Much of this viewer skepticism can be attributed to the expanded use of photo editing applications such as Photoshop. Given that the viewing audience is more skeptical the art of double exposures, although technically easier to accomplish digitally, is far more difficult to get past viewers.
Digital double exposures are quite straight forward. You take two separate photos, extract one element from one photo and add it to another. The challenge comes in scaling and blending the added element. Now that this process is so much easier those employing it face additional scrutiny from purists, moderates, even old school film users and as mentioned photo viewers.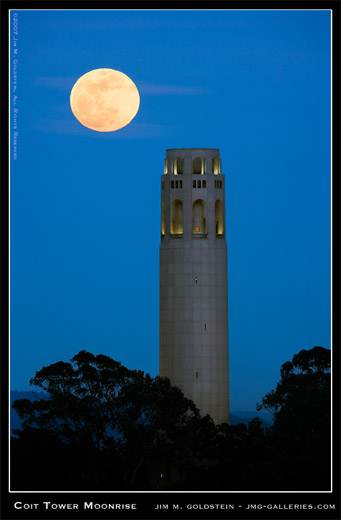 Having started off as a photographic purist I've since developed into a pragmatist. Why? As a photographer I've come to learn that you should never let yourself become preoccupied or handcuffed by such philosophical debates. Photography is not a clinical occupation, it is an art form. As such knowing when, not just how, to bring more to an image is what will always set apart average photographers from great photographers.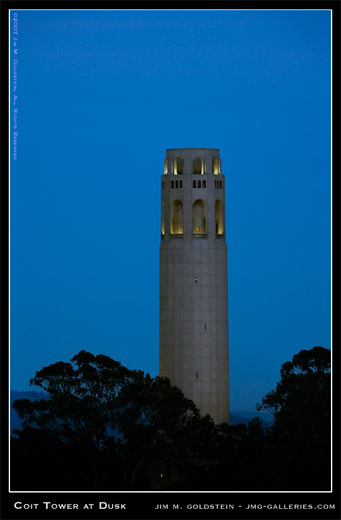 That being said I first strive to capture a scene with out any manipulation and for the most part 98+% of my photos are straight shots. The remaining photos sometimes benefit from a little artistic license such as "Coit Tower at Dusk" being digitally transformed into "Coit Tower Moonrise". (Note that all elements of this shot were taken with in the span of a few minutes.) As with most things in the world of art how often and to what degree you apply particular techniques is subjective. Each photographer has their own philosophical outlook and comfort zone. For myself a realistic double exposure, digital or film, is as attractive as a straight shot.
[tags]digital, double exposure, photo, photography[/tags]