Check out the epic 2010 Mavericks Surf Photos taken February 13, 2010
Saturday was the 2008 Mavericks Surf Contest and I had the opportunity to photograph it from the shoulder of the surf break. The event was incredible as always. Surf conditions were big to say the least and the performances of Greg Long (the winner of the contest), Jamie Sterling, Grant Washburn, Grant Twiggy Baker, Even Slater and Tyler Smith were incredible. More photos are to come, but here are a few to enjoy in the meantime.
Update: More Mavericks photos have been added to my Photoshelter Mavericks gallery for more immediate viewing.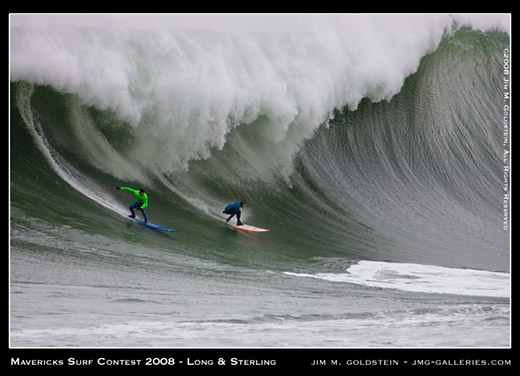 Greg Long and Jamie Sterling drop in on a huge wave at the 2008 Mavericks Surf Contest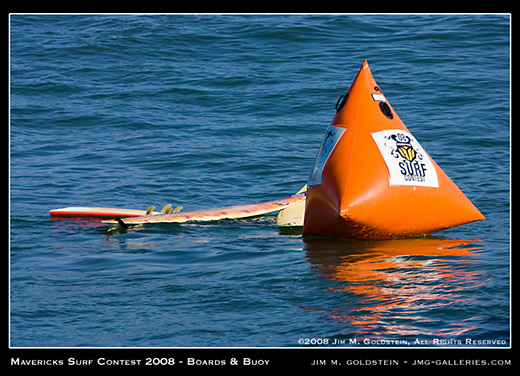 Boards and Buoys, 2008 Mavericks Surf Contest
Notice anything odd about one of the boards?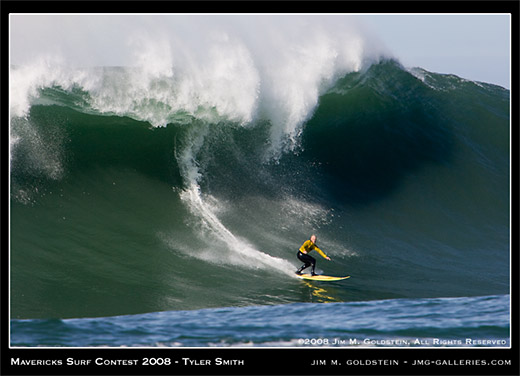 Tyler Smith drops in on a monster wave at 2008 Mavericks Surf Contest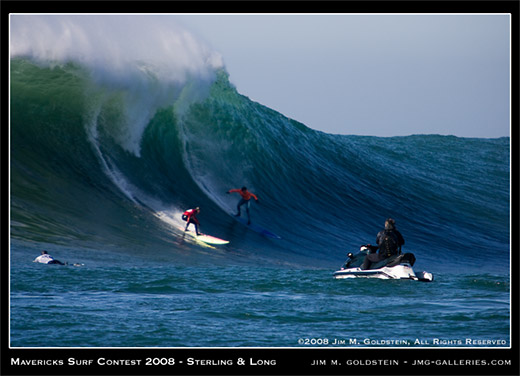 Jamie Sterling (red) and Greg Long (orange) battle it out in the final heat of the 2008 Mavericks Surf Contest
Stay Tuned For More Mavericks Photos…
[tags]Mavericks, surf, contest, photo, photos, photography, giant, wave, surfing, surfboard, Half Moon Bay[/tags]