This past week the news has been full of stories about high gasoline prices, expanding domestic drilling and various politicians perspectives on the issue. Now that most every American is feeling the squeeze due to higher gasoline prices pro-oil politicians are trying their best to convince the average American that domestic drilling is the answer to their problem. Sadly nothing could be farther to the truth.
Jay McDonough of the San Francisco Examiner wrote a short but very effective article this week ANWR Bottom Line: Two Cents A Gallon. As the title would lead you to believe opening up the Arctic National Wildlife Refuge for drilling would help lower the price per gallon of gas approximately 2 cents a gallon in 2025. The net benefit in the near future… ZERO as it would take years if not a decade to begin seeing an impact from drilling in the Arctic National Wildlife Refuge. As this analysis makes abundantly clear the tactic to open up domestic oil drilling is nothing but an exploitive sham. What would make a huge immediate impact to the price of oil? The answer may surprise you.
Would you believe Enron is still impacting your energy bill? That is correct. We're feeling the effects of the "Enron Loophole" as discussed on Marketplace with Michael Greenberger.  What would would make a significant and immediate impact would be putting back in place regulation of the oil futures market that had been functioning effectively for over 70 years. Enron in 2000 lobbied for the deregulation of the oil futures market enabling speculative investors to drive the price of oil to record prices. If after reading or listening to this interview with Michael Greenberger you're outraged then make sure to contact your U.S. Congressperson or Senator and let them know how you feel about the "Enron Loophole" and rolling back domestic drilling bans.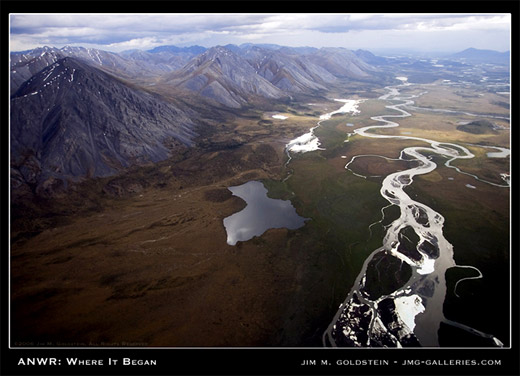 Click to view more Arctic National Wildlife Refuge (ANWR) photos
[tags]Arctic National Wildlife Refuge, ANWR, photography, photo, stock photo, oil, drilling[/tags]