This past weekend my sister's family was visiting and I got a chance to experience San Francisco with fresh eyes with my niece, age 5, and nephew, age 3. Having lived in San Francisco now for nearly 10 years opportunities to see and experience San Francisco in new ways is increasingly rare.  As you can only imagine we had a great time. One thing of note this weekend was that I finally took a ride on a cable car for the first time… now I really need to firm up plans to visit Alcatraz. That is the only thing left I haven't done here. Anyhow one thing my weekend experience has reminded me of is that it's easy to ignore many great photo opportunities in your own backyard (even if you live in San Francisco).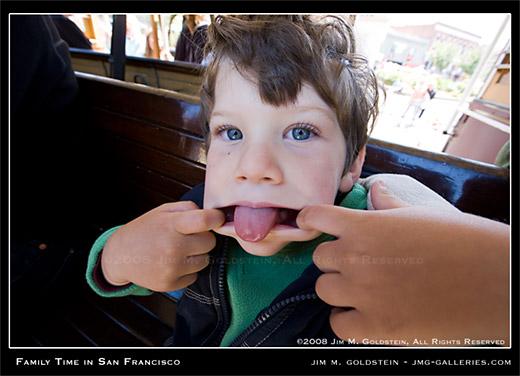 My nephew doing his best to make use of some idle time before our cable car ride.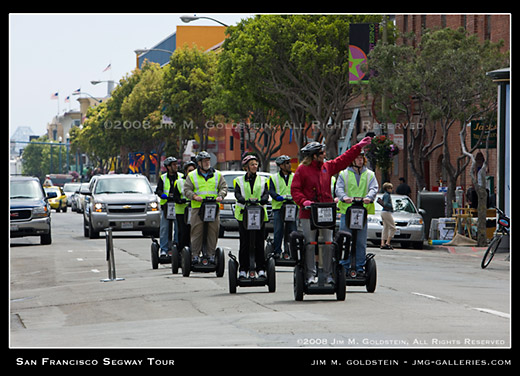 Taking a Segway tour of San Francisco is one thing my family would never do as we prefer to walk, but we all got a good laugh out of seeing these people stream by. My brother in-law was quick to drop the comment, "Only in San Francisco".
Cable cars are serious business in San Francisco. Not only are they one of the most iconic symbols of the city they are carefully run with safety being a top priority. Truly a fascinating form of transportation. Next time I have a chance I'll have to visit the Cable Car Museum here in town.
View more photos of San Francsico
[tags]San Francisco, California, Cable Car, Segway, Tour, Travel, Photography, PhotoStock[/tags]