Photographed below is an Eared Grebe (Podiceps nigricollis) at Moss Landing. Birding isn't my primary focus when it comes to photography, but the red eye of an Eared Grebe is a tough subject to pass up. The red eye of this bird is truly an eye catcher. Sorry I couldn't resist the pun.
Have a great weekend everyone.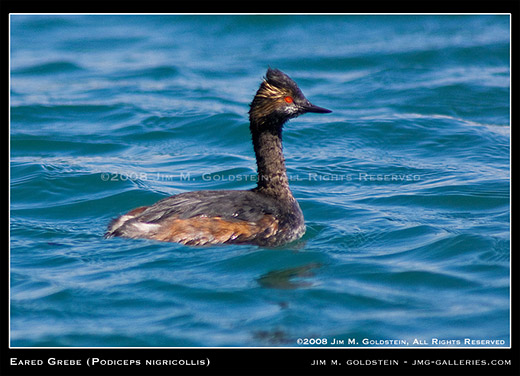 If you're interested in capturing photos like this consider joining me on my Sea Otters of California Photo Tour for a day of great nature photography.
[tags]Eared Grebe, Podiceps nigricollis, California, Monterey, wildlife, photography, stock photo[/tags]