It's official I'm back. Back from 5 days of a very hectic but relaxing travel schedule to photograph the beautiful natural landscapes of Utah and Wyoming. Not counting my flight from San Francisco to Salt Lake City I logged nearly 1100 miles in my trusty rental car. In a very strange coincidence I seem to have captured a tad over a photo per mile. As we all know it's not the quantity of photos it is the quality of the photos that matter. Over the coming weeks you can expect to see photos and read vignettes from my trip.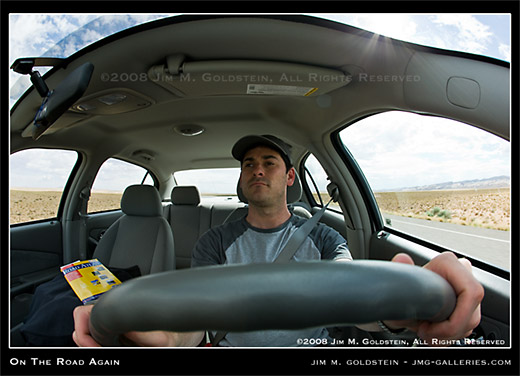 Click to Enlarge
With an aggressive schedule and so much ground to cover
even while driving my camera wasn't getting much rest.
On this trip I had the pleasure of meeting several great people across the region. I am looking forward to sharing in the coming week a conversation I had with a very talented and for now unnamed photographer in my next episode of EXIF and Beyond. I'll also introduce you to a local environmentalist with a great cause that needs your support.
Before ending this entry I should also note that just before and during my trip quite a bit has happened that is noteworthy. 
N. Rockies Wolves Get Federal Protection Restored – National Geographic 
I have to admit I was very happy to have heard this news while in Wyoming.
My Arctic National Wildlife Refuge photos were referenced in a ThinkProgress.org blog post titled Boehner falsely claims there's no 'wildlife' in the Arctic National Wildlife Refuge (with video of Congressman Boehner's idiotic claim)
PhotoNetCast #8 has been released with discussions around Photography Contests with special guest professional photographer David Ziser
An Interview With Jim M. Goldstein on Bild och foto