My next Sea Otter Photo Tour is just under 30 days away and there are only a few spots left. We had a blast last time and with the chance of seeing pups this time around those in attendance are likely to have an even more memorable time. Photographed way in the back of the photo on the left is Eliya Selhub who had such a great time he's making it out a 2nd time and had this to say about our time photographing Sea Otters in Monterey:
"Fantastic day of shooting. Jim and Rebecca provided a lot of helpful tips along the way, and I came away with some of the best wildlife photos I've ever taken."
If you're interested in learning more and attending sign up on my Photo Tours page. If you're just curious to see the photos from those that made the last Sea Otter Photo Tour check the participants gallery.
By the way if you're suffering from lens envy with the photo above and its intimidating you from attending… a moderate telephoto lens is more than enough and larger telephoto lenses can easily be rented for the weekend from a camera store for less than you'd imagine. Don't let lens envy get in the way of having a great time with us.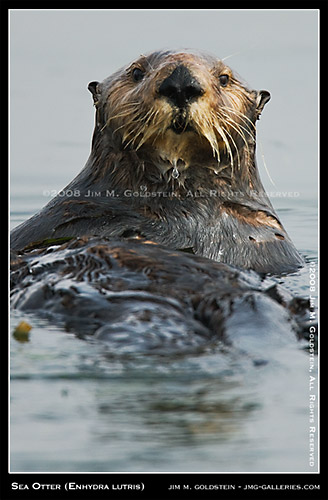 Click to Enlarge
[tags]sea otter, Monterey, California, photo tour, photo, photography, nature, wildlife, stock photo, Enhydra lutris[/tags]