In December during my last Sea Otter Photo Tour we witnessed some very rare Sea Otter behavior. We witnessed not just once, but twice a Sea Otter attacking a Western Grebe and then eating it. This is very unusual behavior as Sea Otters normally eat shellfish like crabs and clams. The boat captain that took us out had noted an attack he witnessed earlier in the morning and that he hadn't seen anything like it in 13 years.
Last weekend I went back out and noticed several Western Grebe tails and wings floating in the water. I'm not sure if this spike in bird attacks is the result of aggressive juvenile males or a reflection of a disruption in the food chain.  In the instance documented below it seemed as though the Sea Otter was playing with the bird rather than hunting it outright. As I can I'm planning to head back out in the near future to keep an eye on this trend.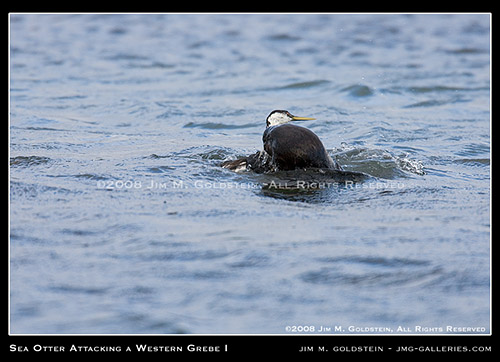 Click to Enlarge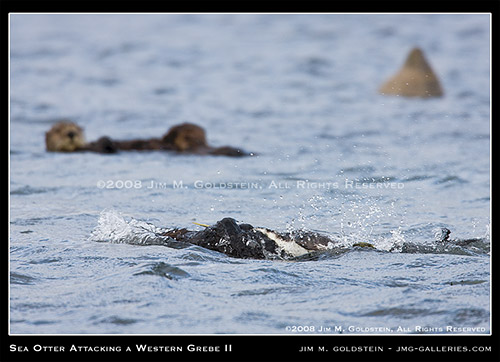 Click to Enlarge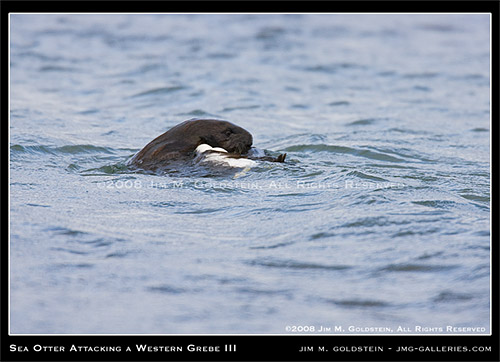 Click to Enlarge
The next image is a little more graphic definitive proof Sea Otters eat birds.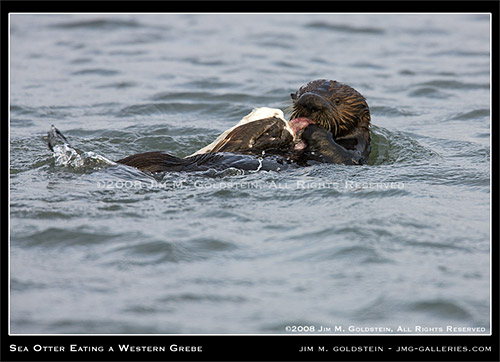 [tags]California, Sea Otter, Western Grebe, wildlife, attack, Monterey, Stock Photo, Aechmophorus occidentalis, Enhydra lutris[/tags]