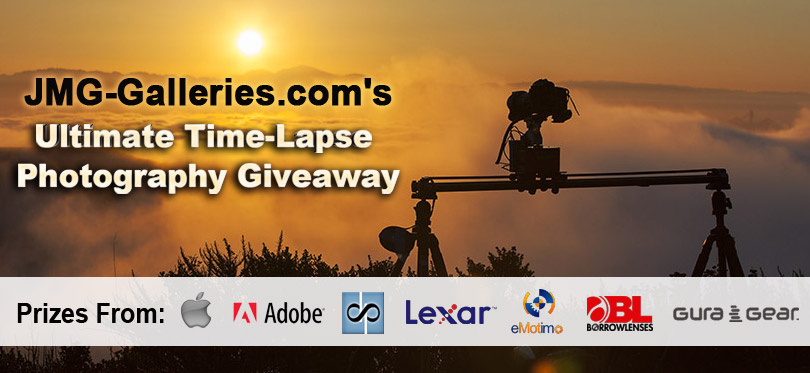 Today is the last day to enter to win some amazing photo gear and software in my Ultimate Time-Lapse Photography Giveaway.
Win an eMotimo TB3 Black & Dynamic Perception Stage 0 Dolly System
with a Quick Change 8 RPM & 21 RPM with MX2/AT2 Controller!
Enter Here: http://bit.ly/WGy7Jw
Additional bonus prizes, many worthy of grand prize status, are available from Adobe, Apple, GuraGear, BorrowLenses.com, and Lexar. Don't miss your chance to enter to win amazing time-lapse photography gear. Good luck!