When Adobe began demonstrating Content-Aware Fill in Photoshop CS5 it generated 2 reactions on average. The first fear about the removal of watermarks identifying the work of photographers and the second was an enthusiastic roar about the creative possibilities. Adobe of course was aiming for the later response.  Since the release of Content-Aware Fill I've often used it to fill in gaps when my canvas is rotated to straighten an image, remove objects creeping into the edge of my image, etc. With each subsequent version of Photoshop released Content-Aware Fill has seemingly been able to handle more and more complex scenes.
During a recent edit using Photoshop CC I went back to work on some images with contrails reflected in water where the rocky bottom was still visible. At the time the photo was taken I thought it was ultimately unusable, as I wasn't about to release an image with reflected contrails. For fun I decided to put Photoshop to the test to see how well it could fill in a complex pattern such as this. I was blown away that it took care of the contrails in a single shot.
Content-Aware Fill Employed – Zoom View

If you look closely in the zoomed version of the image, the rocks have an organic pattern while the contrail is completely removed. While I expected that the upper right section of the contrail would be handled easily due to its transition to a nearly pure colored gradient, the random rocky pattern on the left  I figured would be too complex to be addressed cleanly. I was pleasantly surprised when I zoomed in at 100% and 200% to see that all the rocks had continuous edges and didn't have any obvious signs of being edited. It was at this point my mouth dropped open in amazement.
Unedited  – Full Image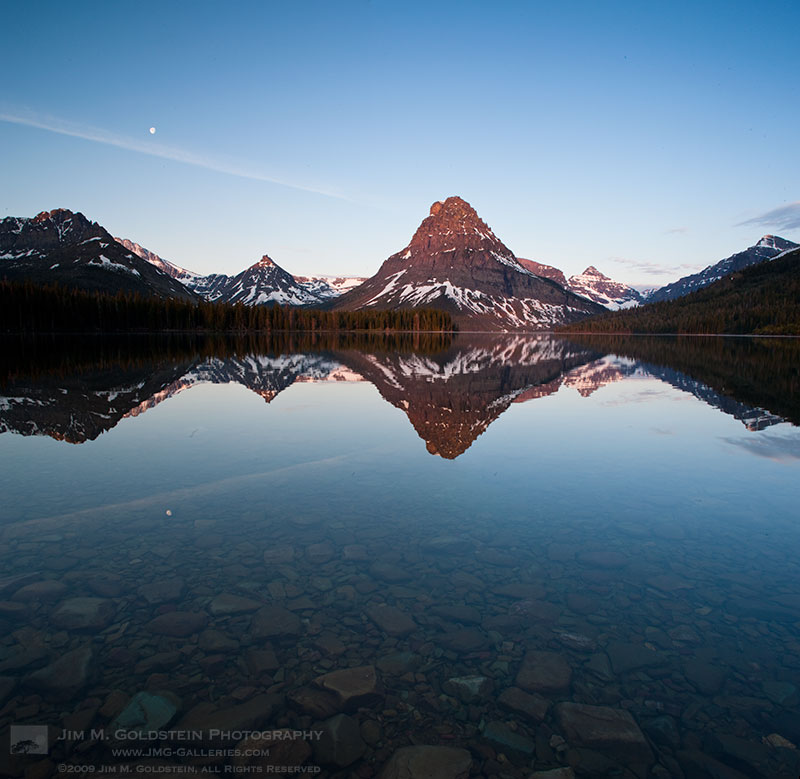 Content-Aware Fill Employed – Full Image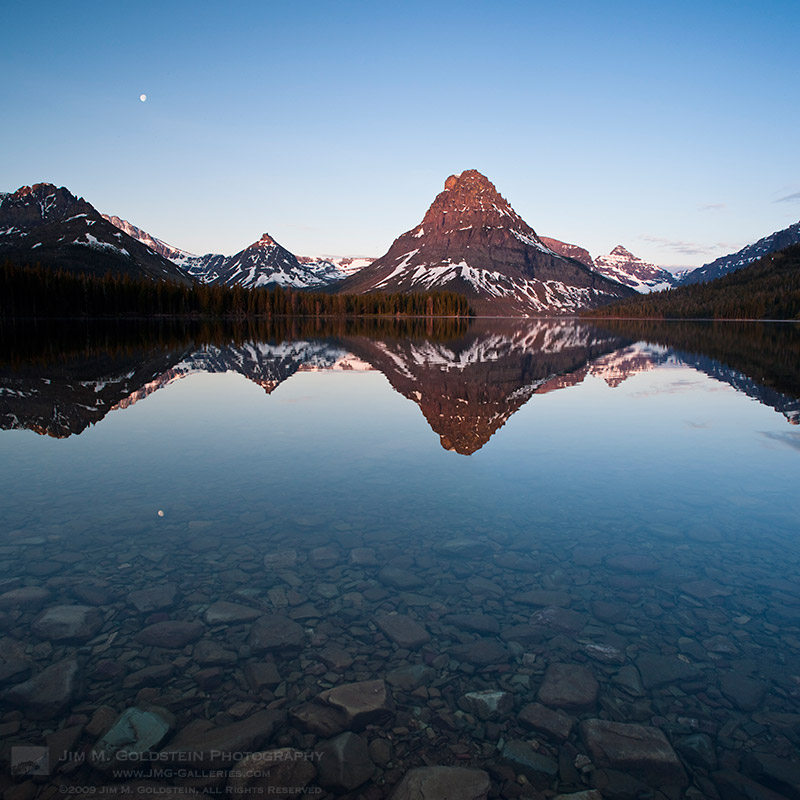 Sunrise at Two Medicine Lake with Sinopah Mountain reflected in the calm water – Glacier National Park
Adobe's Original Content-Aware Fill Demo