This year I've found myself using a variety of products and solutions aimed at photographers and photography fans that are worth passing on as great gift ideas. Here's the short list. If you like what you see be sure to share it with your friends and family.
Under $50
PhotoPills mobile app that lets you plan, in seconds, that powerful outdoor shot you have thoughtfully designed, for any location on earth… systematically! This app is pulls together 10 apps into one for planning shoots via GPS, sun placement, moon placement, exposure settings, Depth of Field info, hyperfocal calculator, Field of view calculator, night photography augmented reality for star placement, star trail calculator and timelapse calculator.
Download a copy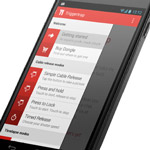 TriggerTrap has saved my butt more than once. TriggerTrap enables your mobile phone to act as an uber cable release and intervalometer with tons of added functions. Definitely not an app you should  leave home with out. The app is free and dongle is $27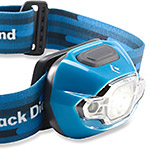 Black Diamond Headlamps particularly the Revolt model have helped me safely complete my night photography shoots for sometime. The red LED mode in particular has come in handy to minimize impact to surrounding photographers and minimize time for my eyes to readjust when setting up my gear.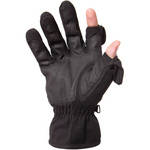 Freehands Gloves are a great gift. I received them as a gift and now I have nothing but great things to say about them. These gloves make cold mornings a little less uncomfortable all while giving you the ability to actually feel your camera as you operate it. The nice thing is that these gloves give you the best of both worlds by giving you the option to keep all your fingers warm or to operate your camera more easily by touch.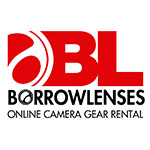 BorrowLenses.com is a great resource to rent gear of all types including camera bodies, lenses, lighting, tripods, memory cards, camera bags and more. Their gift certificates make it easy share their service as a gift. Well worth checking out if you need new gear, more gear or just want to try gear before you buy it.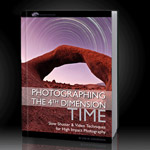 Get inspired and gain photography knowledge on slow shutter techniques with the eBook Photographing the 4th Dimension – Time. Various techniques are covered including long exposures, light painting, star trails, sequences, strobe effects and cinemagraphs plus a bonus field checklist is included.
A steal for $20.
Under $100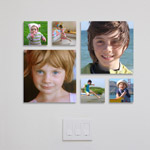 CollageWall
hanging wall solutions to create amazing dirt simple collages with your photos + Save 15%
Order a Collagewall display by December 15th and guarantee that it will arrive before the 25th. Use offer code jmg during checkout or just follow this link:
Note: Code JMG is good to 2/15/14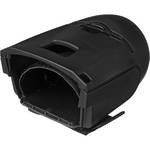 Light-Blaster is a great way to create dynamic backgrounds and direct lighting effects to your photography subjects. This lighting modifier works with virtually any flash and projects special effect images via slide inserts. Pretty cool and a great way create a unique photo.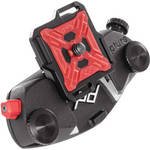 Peak Design CapturePro camera clip is a cool solution to easily access your camera from your belt or camera bag strap. The updated version of the Peak Design clip now includes a base plate that is compatible with quick release clamps for fast tripod mounting.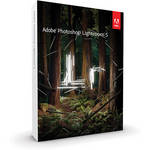 Adobe Lightroom 5 is the solution for photographers looking to edit and catalog their images. If you haven't started using Lightroom version 5 is a great entry point. One of my favorite features is the ability to edit off of the previews even if your source files are not accessible.  Lightroom is a great foundation to build ones workflow off and optimize ones efficiency.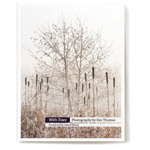 With Trees is an amazing book with photography by Dav Thomas. Not only are the images impressive, but the print quality is excellent. This is by far one of the best photography books I've seen this year and worthy of adding to your collection. Check it out at:
http://withtrees.co.uk/
Over $100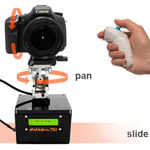 eMotimo TB3 motion control camera head is the best thing I've discovered over the past several years. The motorized camera head is incredibly precise, easy to use and super portable. If you've been itching to try your hand at motion control time-lapses or video this is the tool to use. Learn more about via my TB3 review.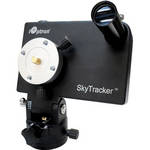 For the star gazers and night photoraphers this star tracking camera mount aptly named the SkyTracker is a great solution at an economical price. Easy to use and portable it's a great solution for photographers of all skill levels.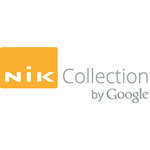 Nik Software Collection is a great add-on to Photoshop and/or Lightroom. The collection contains 7 pieces of software addressing B&W conversion, film profile, HDR, noise reduction, color correction, masking and sharpening.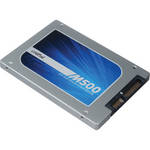 Adding Crucial M500 SSD to your computer is a quick way to breath new life into your computer. With incredibly fast read times and noiseless operation this solid state drive will minimize load times for applications and your operating system.  The best upgrade I made this year was using an SSD drive for my start up drive.