A photographer I respect a great deal, Guy Tal, recently noticed that Webshots has stripped code from his web site and added it to image search results to create a fake sponsor link. This very deceptive and surely unethical if not illegal practice promotes Webshots search standings, while stealing eyes from Guy's web site ScenicWild.com. Guy has assured me that he takes no part in promotional programs to advertise through Overture (which this is veiled as). I'm pretty shocked at the practice and would be curious to hear how Webshots justifies this.
More info can be found on Guy's blog.
The link to the page in question
The Code from the page source: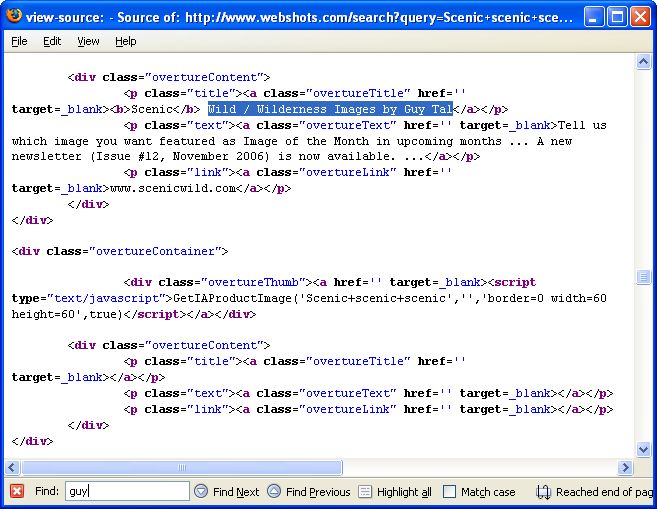 Screencaptures…
Note the status bar at the bottom showing the link back to the page currently loaded. A very dirty trick.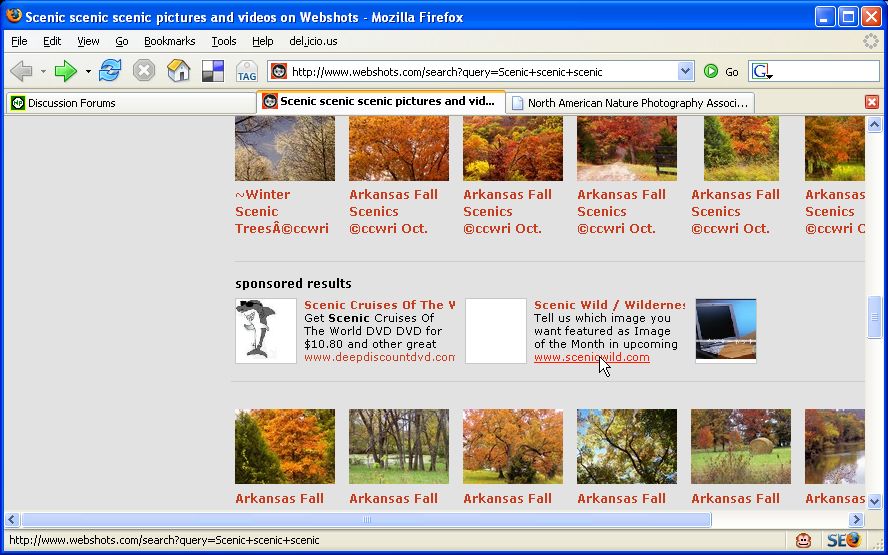 The top of the page in question… Webshots… and the explanation is?