As a follow up to my Top 10 Most Annoying Photo Critique Comments post I'm going to be posting a running series on photography terms and definitions. Some of these terms will be pretty straight forward and others will be new to most. The idea is that perhaps this will boost the vocabulary of those that make critiques and provide greater understanding behind much of what we see in photography.
The first entry in the series is Aerial Perspective
"Aerial perspective or atmospheric perspective is the effect on the appearance of an object by the atmosphere between it and a viewer (or the technique of depicting this effect in a work of art, such as a landscape painting). As the distance between an object and a viewer increases, the contrast between the object and its background decreases. The contrast of any markings or details on the object also decreases. The colours of the object also become less saturated and shift towards blue.

Aerial perspective was discovered and named by Leonardo Da Vinci, who used it in many of his works, such as the Mona Lisa, in order to suggest distance."
An example of this phenomenon can be seen in this image: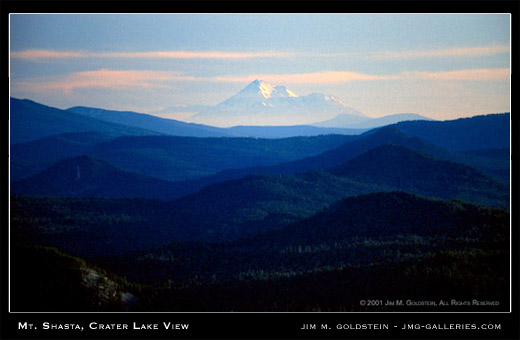 Note: Due to this being a shot directed into the sun the tone is yellow versus blue. I'll dig up another example later tonight.