This Sunday I woke up very early (4:40 AM) to drop my wife off at the San Francisco Half Marathon in which she was running. Being up before sunrise I thought it would be worth a try to go out looking for wildlife photo opportunities. Fortunately wildlife abounds here in the San Francisco bay area and it only takes a short drive to get to an area you might cross paths with wild animals.
After dropping my wife off I decided to race the runners, rather get through town and across the Golden Gate Bridge into Marin county before the race began at 5:30 AM. Getting across town was quite a challenge since many of the streets were shut down for the race. A few detours later and a groggy drive out of town I ended up in the Marin Headlands.
The lighting was poor, at least in the sense of magic hour lighting, due to heavy fog. As the morning progressed though the overcast skies provided for nice even lighting. Next up was to find a subject to photograph.
Driving slowly through the Marin Headlands it's easy too come across wildlife. Drive too fast and you're likely to either scare them off or worse run them over. The later definitely doesn't make for great photography.
On this morning I happened across and tracked a coyote. Seeing as how coyotes have been in the news here in San Franciso it was very timely to be able to photograph one in the wild. They're truly amazing creatures and are very timid. I was very lucky to be able to get close enough with out startling him/her and got some relatively decent photos. After photographing this coyote my feelings about the coyotes killed in Golden Gate Park became more intense. I look forward to seeing and photographing more wild coyotes in the future and home that the Department of Fish & Game adopt a more sound policy in their management.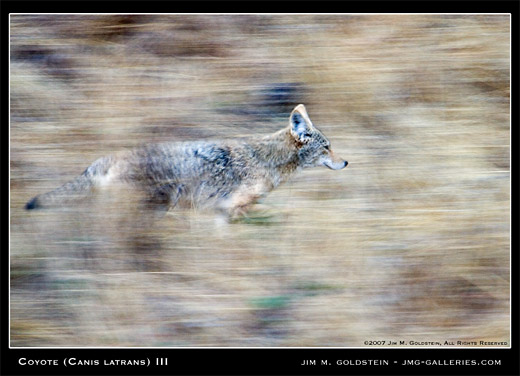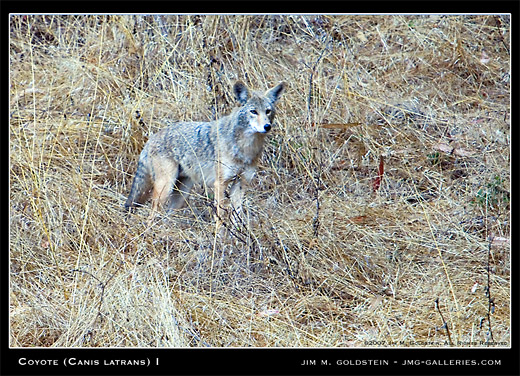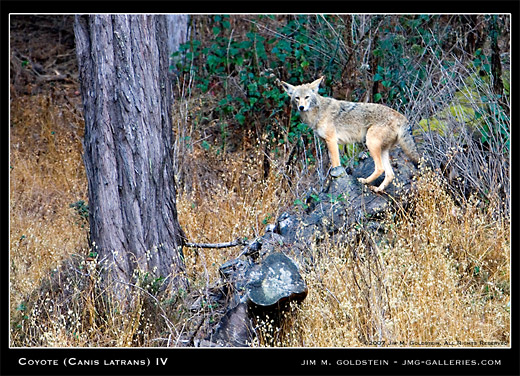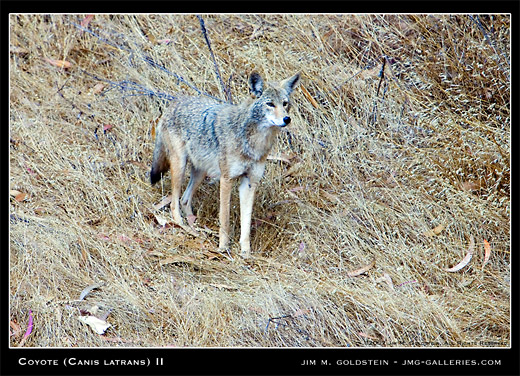 [tags]photograph, photo, coyote, wildlife, San Francisco, Marin, headlands, wildlife[/tags]