Back in mid-September I first announced my latest blog photo project "Buying Prints from Your Favorite Photographers". I have to admit that I was really stoked to kick this project off and was eager to find great artwork by photographers I respect and want to support. Well the task was tough and not for the reasons you'd expect. There are so many great photographers out there that I had a tough time narrowing down images that I wanted to buy.
The first three photographers that came to mind were Lane Hartwell, Dan Mitchell, and Guy Tal. Shortly into the project I discovered the amazing fine art photography of Mario Zanaria and soon after caught wind of a Chase Jarvis' project coming to fruition. Enjoyment of their photography is only half the story. The process of finding and sharing their work has proven to be as satisfying if not more. Find out why after the jump.
Just after kicking off the project I gave Lane a call to ask if she'd make one of her Senator Barack Obama photos available as a print. With in a day the print was ordered and no later than a week after the print was in hand. Upon receipt I was extremely excited to open the package and eagerly called my wife over to see what had been delivered. My wife upon seeing the print quickly became enraptured with it. We've met with Lane on occaision in social settings, but we've only loosely talked about photography or where her work has been published. To have a fine art print of her work in hand was very special and what made the experience of receiving this photo all the more special was the reaction my wife had. Her reaction was exactly why I kicked off this project in the first place. Viewing an image online or in a paper is not the same as having a fine art print. My wife, like I, picked up the print, looked at it under different lighting and took close examination of it. I knew she'd like it, but her eagerness to have the photo framed and hung as soon as possible caught me off guard. Of course with recent events of Senator Barak Obama being elected as U.S. President has made this particular print purchase all the more meaningful.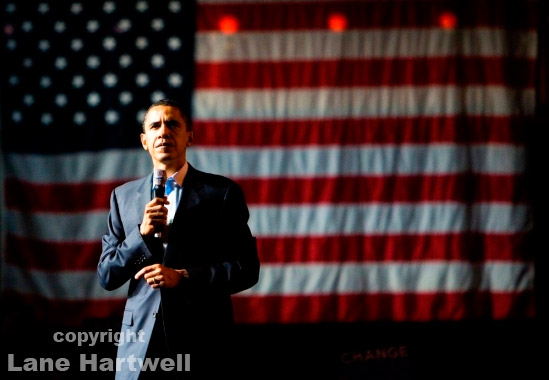 Used with Permission from Lane Hartwell
I also contacted both Dan Mitchell and Guy Tal to see if I could purchase a print of theirs. They are both active in the nature photography community and produce beautiful work. I was pleasantly surprised that both offered to pursue a print exchange rather than a one sided sale. We've had some back and forth and are still in the process of working out logistics on delivery of our prints. Dan, who also lives in the San Francisco Bay area, has agreed to meet in person to swap photos which should also add to the experience. Guy on the other hand lives a few states away in Utah. While I had the pleasure of meeting Guy earlier in the year on his home turf we'll have to make due with a long distance exchange via the postal service. Photos that I'll be receiving from each can be found below:

Used with Permission from G. Dan Mitchell

Used with Permission from Guy Tal
A great discovery I made on Flickr was finding Mario Zanaria's fine art nude photography. In the past I've admired such work, but rarely have come across a photograph that really resonated enough for me to think about purchasing. While perusing his "Naked Truth" set I discovered one titled "S." and found myself viewing the image several times at several different sittings. The pose and facial expression of his model is entrancing and the photo is exemplary of the artistry of his photo project. Mario lives in Milan and I narrowly missed the opportunity to meet him in person while traveling in Switzerland. Unfortunately due to last minute changes my wife and I had to divert from our plans to stop over in Milan on our trip. So for now Mario will be sending me a copy of this masterful photo that I've purchased. I wait patiently for its arrival.
Used with Permission from Mario Zanaria
Buying the work of 4 photographers… you'd think that would be enough, but I really got into this project and didn't stop there. Just after the announcement of my blog project Chase Jarvis released his first book "Stevens Pass". Chase is a great photographer and someone I've had the great pleasure of meeting as well. Supporting his first book release was a given. In fact I didn't just buy one copy I bought two. My brother in-law just recently did me a huge favor and is a former managing editor of a major snowboard magazine. He's very familiar with Chase's work and this book will make a perfect thank you gift.
I'd like to say I've stopped there but I have not. I'm still in the process of trying to pick up another book or photo. My spending spree was slowed down by my trip abroad to Switzerland and now that things are settling down I'll be pursuing a couple of other purchases. Stay tuned…
[tags]Blog Project, photography, fine art, prints, print[/tags]