As part of my blog post series Lunar Impact, Get Ready for it!, my last post Perspective on the Moon, Perspective on Earth focused exclusively on visual perspective. One other aspect of perspective that comes to light in relation to the Apollo astronauts landing on the moon… temporal perspective. By stepping foot on the moon Neil Armstrong did something no other creature, let alone human, has done in modern time… be the first living thing to enter an environment left completely untouched for billions of years.
Think about that. Stepping foot into an absolutely pristine environment.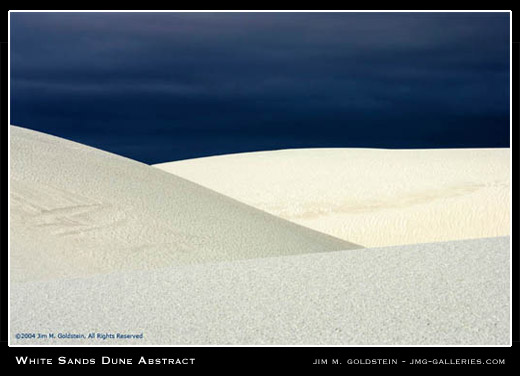 View more White Sands National Monument photos
Perhaps it is the landscape photographer in me, but the prospect of finding and stepping foot into an environment never before seen or accessed makes my heart race. Landscape photographers on some level fancy themselves as explorers and discoverers. It is for this reason I really take a deep fascination with the achievements of Neil Armstrong and the other Apollo astronauts. As I venture out to photograph landscapes, I time my visits to capture first light, untouched terrain, new formations and views of open expanses never before seen. If I can get to a location before anyone else to photograph sunrise with no sign of human existence (Ex. fooprints in the sand at White Sands New Mexico) I consider that a successful trip.
The prospect of setting foot in a location untouched by anyone or anything for billions of years would be the absolute ultimate. Its not much of a secret, in the back of my mind every time I venture out I hope that I might access or capture something new and previously unseen. As time goes on that is an increasingly rare event. As more and more people populate our planet, fewer and fewer locations have been left in a pristine state. Some might argue that there are few to no places on land that have gone untouched by man. The deep sea and subterranean world is what comes to mind as the areas of truly pristine space when it comes to human exposure. Â  The last news item I read that dealt with a discovery of monumental proportion was the giant crystal cave in Mexico, enormous crystals formed in an underwater cave.
Another aspect to temporal perspective that I find interesting is recognizing how long it has taken for a particular formation to take form. Natural forces work slowly but steadily in creating the land formations we take for granted every day.  It can be mind blowing to think about all the factors creating what we see and the circumstances that have brought us to the special moment where & when we make our photographs. In this regard I'm equally in awe of nature as I pursue my photography here on earth or learn about what the Apollo astronauts accomplished and saw on the moon.  I once thought such adventure and discovery was only possible through enormously grand projects like exploration of the moon, but fortunately for me early in life I discovered otherwise.
This leads me to my next thought…
With all the effort to reach the moon I felt humbled to learn that I possessed a common philosophy, with out ever having to leave this planet, that astronauts came to learn on their long and arduous journey to the lunar surface. Stay tuned for that and more in tomorrows post…
[tags]perspective, time, discovery, exploration, photography, astronaut, moon, landing, Apollo[/tags]