When I first started out in photography it took a while to learn one of the best kept secrets…  rather than buy expensive lenses you can rent them. With the popularity of the Strobist it should also be noted that this is true of lighting equipment as well and numerous professional photographers prefer renting lighting equipment rather than owning. Ultimately renting photography equipment is one of the best ways to get the most out of your photographic experience.
Out With The Old
In the very near past the standard means of renting was through local camera stores. "Convenience", loosely used, was the upside as you could drive down to your local camera store as needed.  The downside of course was few stores provided this service, you'd end up with older gear, "modern" lenses lacked IS or VR, higher end gear often required insurance or a large deposit,  lens selection was both sparse due to limited stock & subject to demand if a local events was happening in your area, and in some cases reservations prone to cancellation due to less than punctual renters not returning lenses on time.
In With The New
Fortunately a new breed of online photography businesses have developed focusing exclusively on the lens and lighting rental market. One such business is San Mateo based Borrowlenses.com. Borrowlenses.com is in the unique position to offer a broad variety of equipment including lenses, lighting, tripods, light meters, filters and even camera bodies for Canon and Nikon alike. Due to the young age of Borrowlenses.com all of the gear they rent modern and in great condition.
Ease & Simplicity
Borrowlenses.com rents photography gear to anyone in the domestic United States providing delivery by mail. Their web site is easy to navigate. Placing an order is as easy as finding the equipment you want and using a standard shopping cart to order your rental. You can create a regular account upon checkout or even become a member to obtain frequent rental discounts. Obtaining damage insurance is optional and there is no requirement for a deposit. For those in a rush FedEx overnight or 2 day delivery is offered and pre-paid return labels are included.  If that was not enough, for those who are lucky enough to be in the San Francisco bay area you can save on shipping by picking up and dropping off gear in select locations in San Mateo, San Francisco and San Jose.
My Experience & What Others Are Saying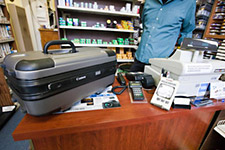 I was very fortunate to have my Canon 500mm f/4 super telephoto lens rental comped to me as part of this review. Even still I went through the complete process of ordering my lens online to evaluate the process from beginning to end. The process was incredibly simple. I opted to pick up the lens in San Mateo both to see the Borrowlenses office and to meet their staff.  The office was clean and professional in appearance. Their staff was friendly, easy to talk to and very helpful. Normally when picking up a lens you need to return it to the same location, but due to my tight schedule they were flexible in letting me drop the lens off at Action Camera, that is 1/2 a mile from my home in San Francisco. The folks at Action Camera were courteous and the drop off was super simple. I have to add that being able to drop off my lens at Action Camera, where I used to take my film to be developed, was extremely convenient. It gave me an opportunity to stock up on miscellaneous supplies that I had been meaning to purchase and support a great local resource.
I know what you might be thinking, all this praise surely must be tainted by the free rental provided by Borrowlenses.com. Don't believe me on how easy & reliable this service is and how friendly the Borrowlenses.com staff are? Check out their stellar reviews on ResellerRatings.com (9.95/10 rating from 462 reviews) and Yelp (5/5 stars from 29 reviews).
The Bottom Line – Would I Recommend Borrowlenses?
Absolutely. Borrowlenses.com is easy to use, has a wide selection and the gear is top notch.  I'll certainly be using Borrowlenses again and it has moved to the top of my list for local resources to rent camera gear from.
Get a 5% Discount
If you're interested in trying out Borrowlenses they've extended a special introductory offer to my blog readers. When placing your order enter the discount code "JJJ5" sans quotation marks to obtain a 5% discount.
On Twitter
Following the latest with Borrowlenses? Be sure to subscribe to their Twitter feed Borrowlenses and if you're not already be sure you're also following my Twitter feed jimgoldstein
Photos from the Canon 500mm

Canon 1Ds Mark III, 500mm + 2x TC with a mild crop
Wild Turkey – Marin Headlands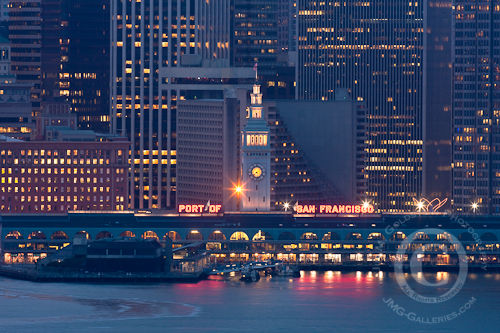 Canon 1Ds Mark III at 500mm (no crop)
San Francisco Ferry Building as seen from Treasure Island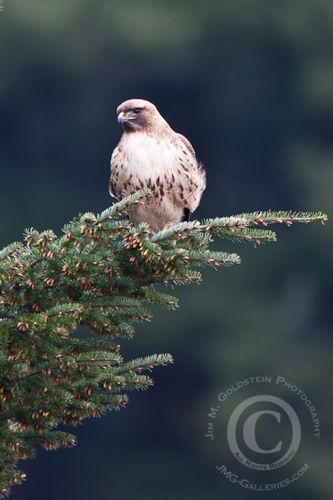 Canon 1Ds Mark III, 500mm with a mild crop
Red-Tail Hawk – Marin Headlands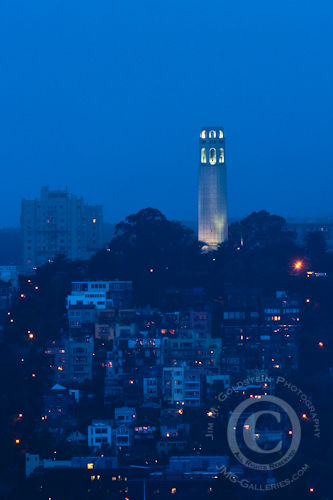 Canon 1Ds Mark III at 500mm (no crop)
Coit Tower as seen from Treasure Island

[tags]Borrowlenses, photography, rental, equipment, lens, Nikon, Canon[/tags]