One of photography's great paradoxes is that it's the journey that matters most not the end result.
The majority of what we read in relation to photography is how to capture an amazing image.  A goal we all have no doubt, but…
For every outing to a particular location to get "the" photo I find numerous other great subjects to photograph.
If I can't squeeze in a shoot of these new subjects then I'm making note of them for future outings.
Every great photo captured leads me on a journey of experience that allows me to think of new ideas for future photos.
With out the experience of seeing new environments, lighting conditions/phenomenon, affect of various lenses, etc. I might never find new avenues for my creativity to spill into.
For every photo outing taken if i'm not having fun in the process why continue on to the next?
The end result matters. It always does, but the path to that result matters most. Fueling creativity, building experience and having fun is what makes great photos even if upon first try you come back empty handed.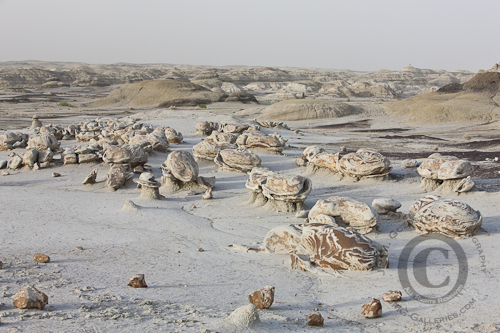 Egg Factory – Bisti Badlands, New Mexico
Neither the composition or conditions I had hoped for in my visit to the Egg Factory in the Bisti Badlands of New Mexico. My longer than planned search for this formation enabled me to find other great subjects and photo ideas for my next visit. Video of my experience here found in my write up Mother Nature Seldom Works on Your Schedule.
Jay thanks for getting lost, your write up pushed me over the edge to publish this thought.
[tags]photography, philosophy, Bisti Badlands, New Mexico, desert, stock photo[/tags]