The second episode of EXIF and Beyond has been released. This is a video podcast and can be viewed or downloaded via iTunes:
EXIF and Beyond: Mobius Arch
Enjoy and by all means feel free to pass on feedback. This podcast like the last is a little rough, but as more come out I'm hoping they become more refined.
Download this episode EXIF and Beyond: Mobius Arch (MP3)
Previous podcast episodes can be found at EXIFandBeyond.com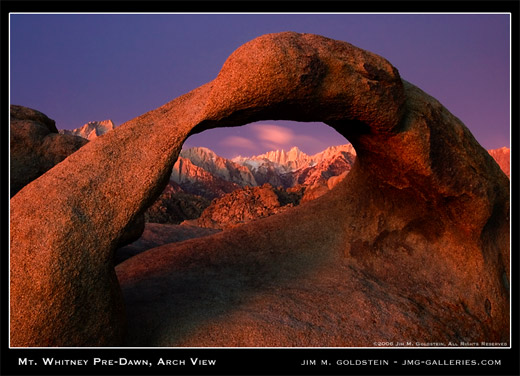 [tags]Mobius, Arch, Mount Whitney, Alabama Hills, landscape, photo, photography, dawn, sunrise, EXIF and Beyond, podcast[/tags]