So what makes a viewer say, "Wow!" about a photograph?
The answer… great lighting. Great lighting is the key to high impact photography. Even the most mundane subject will look amazing with the right lighting to paraphrase Gary Crabbe from my EXIF and Beyond interview. When is the lighting best you ask? For outdoor photography the lighting is best during the "Golden Hour" when the light is warmer and less intense. This is especially true for landscape and nature photography.
To show an example of how the quality of light at different times of day can transform even the most mundane subject I took a time lapse of Sutro Tower here in San Francisco. How dramatic can a 1000 foot telecommunications tower look? Apparently pretty dramatic.

On October 24th, 2007, here in San Francisco, sunrise was at 7:27 AM and sunset was at 6:21 PM. Take a look at the following lighting time lapse (1.1 MB) to see how the light transformed the tower through out the day.
As seen in the image above "Golden Hour" lighting around sunrise and sunset is dramatically different than at mid-day. Taking into account not just your subject but the time to photograph it will be one of the easiest things you can do to improve your photography.
Sutro Tower – October 3rd, 2006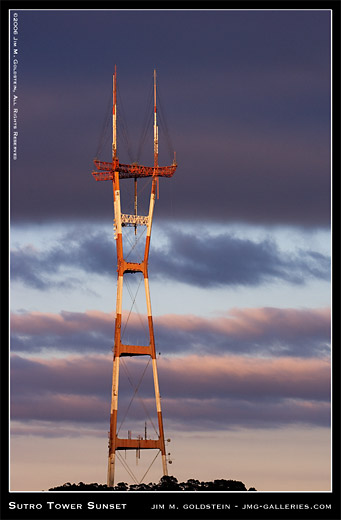 Sutro Tower Sunset II – January 21, 2007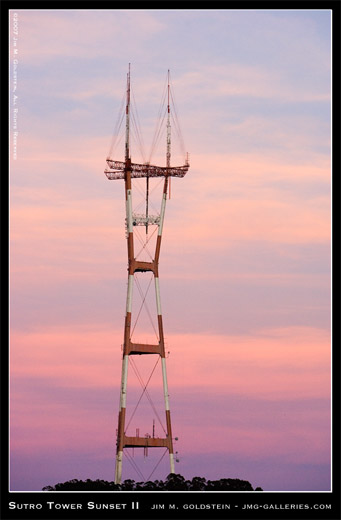 [tags]photography, landscape, nature, lighting, golden hour, magic hour, Gary Crabbe, time lapse, Sutro Tower, San Francisco[/tags]