In 2009 I was very fortunate to have had some incredible photo opportunities. Selecting my best photos from this past year was much more difficult than choosing my best photos of 2008 and 2007. After taking the time to review the best of the tens of thousands of photos I took this year I narrowed my choices down to the best 50, then best 25 and finally down to these 10 best photos. To view higher resolution versions of these and my other favorite photos of 2009 less the heavy watermark check out the video at the end of this post.
Honorable Mentions:
Honorable Mention #4:
Clark's Grebe and Fish (Aechmophorus clarckii)
This was one of many wildlife photos taken during my Sea Otter Photo Tour trips this year. While Sea Otters are plentiful one cannot ignore the amazing variety of bird life in this area as well.
Honorable Mention #3:
Sinopah Mountain Reflected in Two Medicine Lake at Sunrise – Glacier National Park
In early June I was fortunate to arrive in Glacier National Park after a late snow storm. With in the next few days I was graced with amazing scenery and light.
Honorable Mention #5:
Yosemite Valley Chapel in Snow Storm
The highlight of the later part of this year was to be present for 11 inches of snowfall in  Yosemite valley. It was an incredible experience capturing the essence of winter and the holidays while photographing Yosemite Valley Chapel.
Honorable Mention #1
Illumination
The Sierra foothills are an amazing place and I was quite fortunate to be in the right place at the right time to photograph an Oak tree under an amazing sunset sky.
My Top 10 Favorite Photos of 2009:
#10: Sea Otter and Sleeping Pup (Enhydra lutris)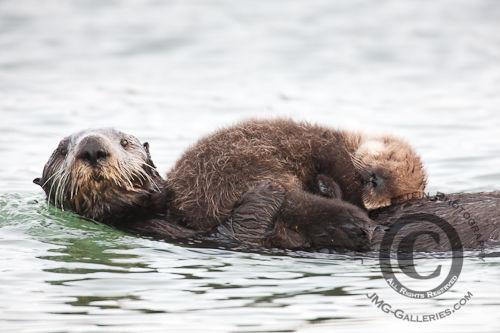 The highlight of every Sea Otter Photo Tour is being able to photograph Sea Otter pups with their mothers. This was one of my favorites.
#9: Vine Snake (Oxybelis fulgidus)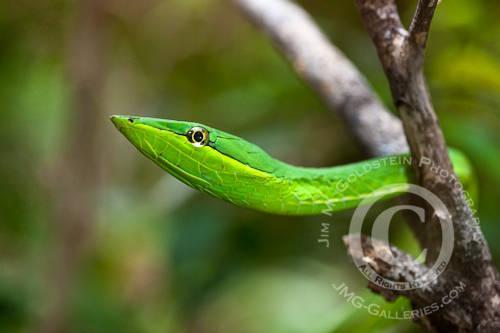 While in Costa Rica I was very fortunate to see a master of camouflage, the Vine Snake (Oxybelis fulgidus). Their intensely green scales and leaf shaped head make them incredibly challenging to find.
#8: Racetrack Textures – Death Valley National Park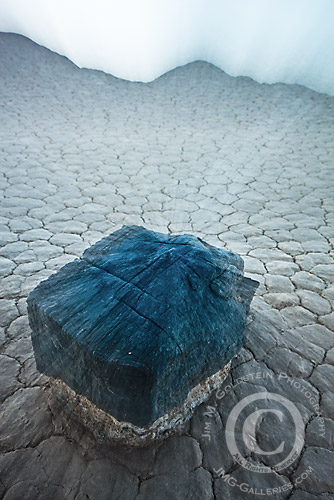 One of my favorite landscape abstracts taken at the Racetrack in Death Valley National Park during one of my many photo tours this year.
#7: Mount Grinell Reflected in Swiftcurrent Lake at Sunrise – Glacier National Park, Montana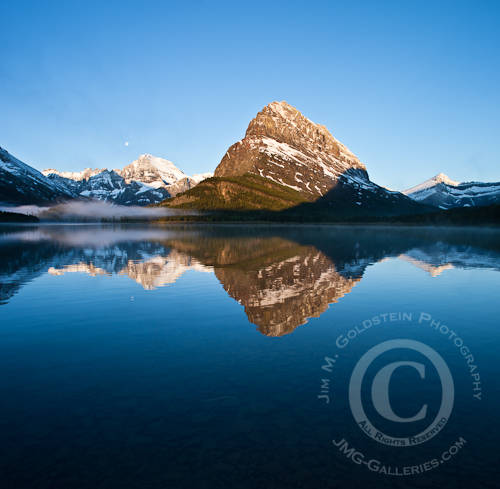 An early morning view of Mount Grinell reflected in Swiftcurrent Lake just before fog obscured the view.
#6: Zabriskie Point Sunrise, Death Valley National Park, California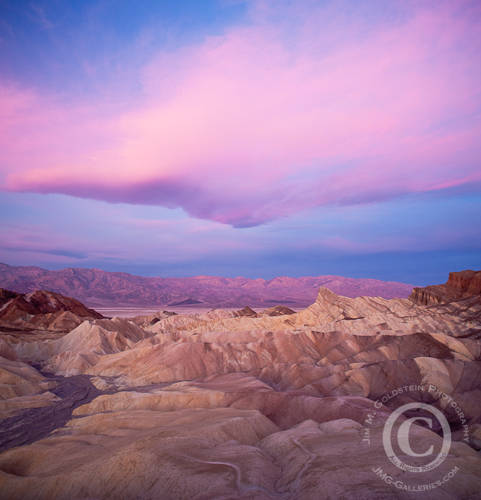 Remnants of a storm that swept through the Sierra Nevada mountains added to an already amazing view of Zabriskie Point at sunrise. This was one of the many great landscape opportunities to be had during my Death Valley photo tour.
#5: A Brown-throated Sloth and Her Baby Eat Leafs – Corcovado National Park, Costa Rica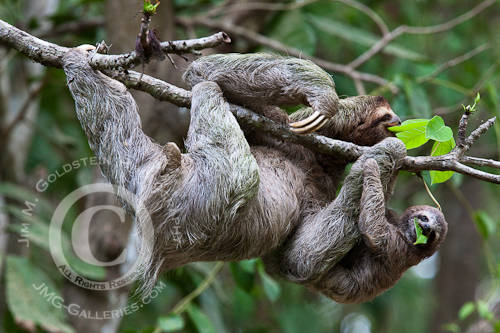 Wildlife in Costa Rica is plentiful and this special moment of a Brown-throated Sloth and her baby feeding on leafs was one of the many highlights of my trip. My wife was dismayed that this wasn't my top choice for 2009 as it was her favorite of the year.
This ultra long exposure of the Milky Way over silhouetted mountains is among my top favorites this year.
#3: Racetrack Light Lasso – Death Valley National Park, California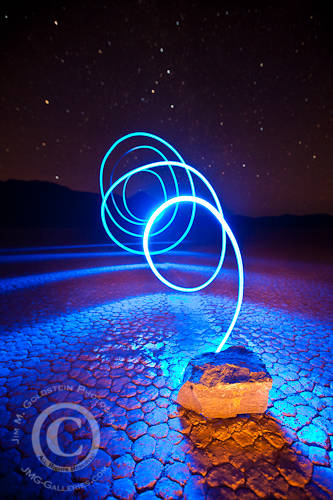 Never satisfied with the status quo I had a blast experimenting with some light painting on my Death Valley photo tour. After hours of experimentation I came away with 5 excellent photos similar to this, but this is my favorite.
#2: Pattern Abstract I
In 2009 I was working on numerous photo projects, many of which are still under wraps for the moment. One photo that inspired me to start yet another project was this nature abstract. Stay tuned as there's more to follow for this project.
#1: Mobius Arch Star Trails
7 hours in the field and numerous more in post-production, this photo of Mobius Arch with star trails in the background came out exactly as I had envisioned. Extremely fond of this location I'm always striving to capture something new when I visit.
Bonus: Best Photo Not Taken By Me…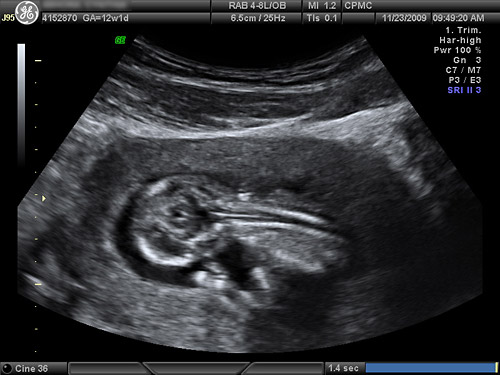 Normally I highlight photos that I've taken through out the year, but this is my favorite photo taken by someone else. Baby G should arrive in early June and if my wife and I are lucky we'll know the sex tomorrow.
Best Photos of 2009 video


Music "Comfort Zone" courtesy of General Fuzz
Thanks a ton General Fuzz your music makes the video!
Check out more of General Fuzz's great music at http://www.generalfuzz.net
[tags]landscape, photography, wildlife, stock photo, travel, fine art, photo, best of 2009, favorites of 2009, best of, Mobius Arch, Galen's Arch, Death Valley, Death Valley National Park, Racetrack, star trails, Costa Rica, Corcovado National Park, Glacier National Park, Vine Snake, Oxybelis fulgidus, Sea Otter, Enhydra lutris,  Yosemite, Yosemite National Park, Yosemite Valley Chapel, nature, Clark's Grebe, Aechmophorus clarckii, stock photo[/tags]